First, let's get something straight- We love Rochdale.
But we hate the fact that our town is turning into a shithole, because of (in no particular order):
Spin
Corruption
Cover-up

Mismanagement
Failed regeneration projects
All the above are connected, as are those who are most to blame for our town's failings. Just follow the pay grades. Those £100K salaries (plus benefits) are certainly not performance related.
Rochdale is not run by those who are elected.
The politicians are usually mere mouthpeices used to embellish press releases. They appear in photos cutting ribbons at the opening of white elephant schemes and "initiatives".
Hard-hitting official political criticism might amount to the odd bit of pothole pointing.
By the next general election we will know just how much in excess of £1,000,000 Paul Rowen will have received in salary and expenses. Will he be judged on his performance?
But who really pulls his strings?
Rochdale is widely known to be an "officer run" town. The officers include the senior executives from Rochdale Council plus "partners" such as the Rochdale Development Agency, Rochdale Boroughwide Housing and Impact Partnership. The connections with paid advisers, consultants, "businessmen" plus the slippery lobbyists and public relations executives means the trough has had to become bigger in the past few years. Just how much this Mafia of the Mediocre are paid is sickening.

Millions of pounds have been wasted in spin, mismanagement and cover-up. You will never read about much of it in the 'local' newspaper, the Rochdale Obscurer. Ask yourself why?

Don't worry, RAW will investigate and publish the truth about what is going on. Perhaps, now that the Guardian Media Grope is leaving town, we should print a paper version of this website and call it ROP- Rochdale's Only Paper.
Our themes will be simple - to investigate the scandal of official Rochdale:
Spin, Corruption, Cover-up, Mismanagement, Failed regeneration projects.
Lets start with... SPIN
An "undisclosed amount" is currently being spent on council spin for a "marketing strategy" and "rebranding exercise"

Deputy Mayor Keith Swift Regeneration "portfolio" holder, Rochdale Online "business development" executive and Frank Sinatra impersonator (you couldn't make this shit up) is quoted saying:
"We have acres of green space and we could attract businesses and jobs, it is just about getting that message across"
Green fields? What about £350,000,000 muddy fields that were once green fields?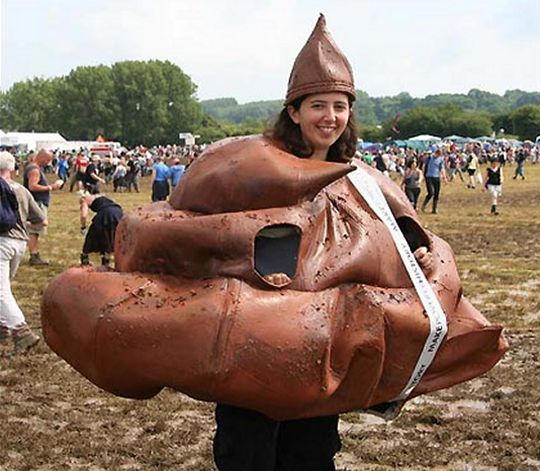 Not Kingsway Business Park- there are far too many people in the photo.

Kingsway Business Park is an example of a gold plated, highly polished turd that has failed Rochdale.
As many council employees are having their salaries slashed through pay and grading,Rochdale is just about to get a "Director of Transformation" - for the mere snip of £120,000 p.a.

Ms Smith, new £120k turd polisher

Rochdale Council has just announced its new internal promotion of

"Executive Director for Transformation".
Oldhamer Pat Smith (no relation to Cyril or T.Dan?) will:
"help to boost the town's image and tackle some of the negative perceptions following 12 months of bad publicity as Rochdale repeatedly hit the headlines".

Smoke and mirrors. Useless form over substance. Tackling "perceptions"
and boosting the town's "image" is paper-based turd polishing.
It is not the systemic, root and branch reform Rochdale desperately needs.

Rochdale Council already spends almost £2,000,000
on media management every year.
The Chief Exec likes to have "positive messaging" for Rochdale.
Add to this the bloated salaries and expenses of the high fliers in all the public bodies serving (themselves in) Rochdale. Are all these senior officers fully accountable?

Roger Ellis - worth every penny?



The Rochdale Observer suggests RMBC Chief Executive Roger (the dodger) Ellis is the officer that costs our town the most to employ. Is this true? Are there any others that have been missed from the Taxpayers' Alliance's Rich List?
What scale should senior Rochdale Officers be judged on?
On a literary topic akin to that what Stephen Fry refers to as
"Complete loose-
stool-

water

.

Arse

-gravy of the very worst kind"

.... RMBC is very coy accounting for all the costs of its glossy, full colour, propaganda newspaper "Local matters".

Freedom of Information requests by local blogger Matt Simms should uncover this - but only time will tell.

We repeat, here are the local scandals that RAW will be investigating- FOR FREE:

SPIN, CORRUPTION, COVER-UP, MISMANAGEMENT, FAILED REGENERATION PROJECTS.
Pardon our potty mouths, but it is time to flush out the turds rather than polishing them at great expense.
Rochdale deserves much better.
.