How very dare
The Telegraph
from that there London ridicule Paul Rowen.
That is our job, but it is fair to say it is like shooting fish in a barrel.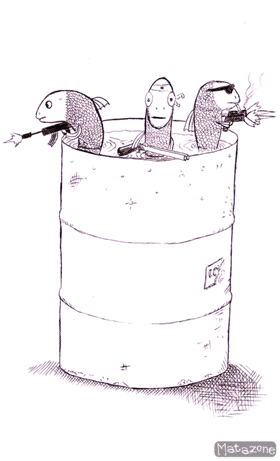 The latest farce comes from a mystery blogger who has called Paul Rowen
"the dullest MP in the House".
Has this unkind chap seen Paul drinking on his own in the Strangers Bar or has he fallen asleep to Paul's flat monotonous tones sprouting an occasional shallow soundbite on Today in Parliament?
In the Westminster media circle,
pisspoor Paul
isn't on any speed dial list for journalists wanting fresh and cogent comment. Back in Rochdale Paul is usually seen with Dave Hennigan or Greg Couzens who help out with the longer words.
The blogger
"Inamicus"
has been outed. He is a Lib Demmer from the North East- land of T.Dan Smith. Paul's Friend In The North is
Greg Stone

- Lib Dem parliamentary candidate for Newcastle East
.
A
politician called "Greg
" stabbing Paul Rowen in the back? Unthinkable!
RAW must shout this from the rooftops - Paul Rowen is NOT dull.
Let us explain...
How can you call someone "dull" who has been involved or allowed the systematic cover up of:
criminality,
sexual abuse
, corruption (financial,planning, party fund raising), political bullying and
intrigue
(in and out of his party), creative accountancy regarding allowances and expenses, interesting foreign travel and mysterious little helpers?
Have patience Dear Reader. 2010 will reveal many of the answers.
It will be anything but dull.